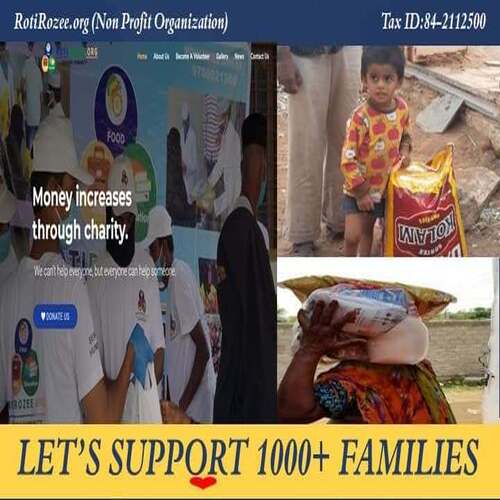 Lets Support 1000 + Families in india
India is going through the most difficult times of this pandemic. Please support us to help as many people as possible during this crisis.
​
LET'S FEED AS MANY AS WE CAN – PLEASE DONATE GENEROUSLY!
​
PEOPLE HAVE NO INCOME, NO FOOD, NO MEDICINES, NO OXYGEN, NO RELIEF FOOD PACKAGES OR MONEY FROM OFFICIALS
AsSalaamu AlaiKum Wrwb
Ramadan Mubarak to you all. AlhumduLillah, we have started planning for Ration Package distribution to support 500 to 1000+ families this Ramadan. Our volunteers are ready and puchasing for essential items has started. We are very thankful for your generous support in last Ramadan. Jazakallah Khair, May Allah swt reward you all immensely for your time, efforts and donations.
We have started to collect donations for an essential food package distribution campaign ahead of Ramadan.
Packages include a Rice Bag, Flour, Oil, Sugar, Salt, Lentils, Dates, Spices and other essential items to prepare a basic meal that will feed a family for a month. These packages will be distributed to the needy families in India prior to Ramadan In Sha Allah.
The cost of each package is Rs.2000. We are targeting to support 1000+ needy families in Hyderabad throughout Ramadan.
Every Rupee donated will be used for this cause, there is zero administration costs as there are many volunteers, Alhumdullilah.
I humbly ask you for partnership to gain Hasanaat together. May Allah swt reward you immensely this Ramadan for your generosity.
JazakAllah Khair – President
Rotirozee.org