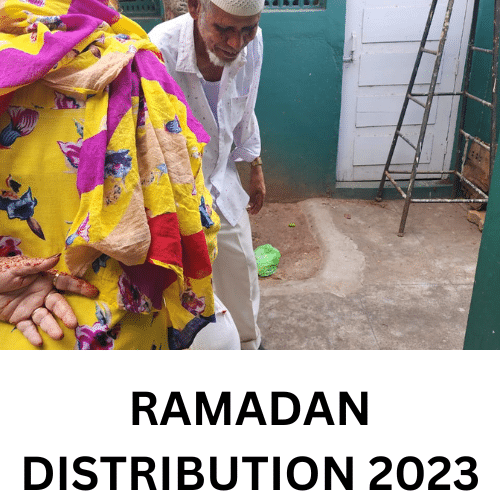 Ramadan Distribution 2023
Assalaamu Alaikum,
Your Donations Are Making a Big Difference that helped us run many campaigns since last Ramadan. This Ramadan the team has planned many campaigns to benefit many poor and needy in poverty stricken areas of India. Jazakallah Khair:
Last year we donated 800+ food packages, Iftar dinners, new clothes for adults and children, toys for children. We will be distributing 200 packages+ before Ramadan starts and each week during Ramadan. Each food package is $15 that feeds a family of 5 for 2 weeks. Iftar will also be distributed in Madarsas and poverty stricken areas. Please ensure to add a note if you would like to donate towards food packages or Iftar or new Clothes for children and adults. May Allah reward you immensely.
Package List:
Rice, Lentils, Wheat Flour, Sugar, Tea Powder, Oil, Spices, Peppers, Salt, Dates
For upcoming campaigns, please donate generously, especially in odd nights (Zakat/Sadaqah/Fitra) – Fitra must be received by April 21st for timely distributions.
Paypal:
https://bit.ly/3dOZtgm
Venmo:
https://bit.ly/3mA8xts
Web Site:
https://bit.ly/3myOyva
JazakAllah Khair
RotiRozee Team
Serving Humanity