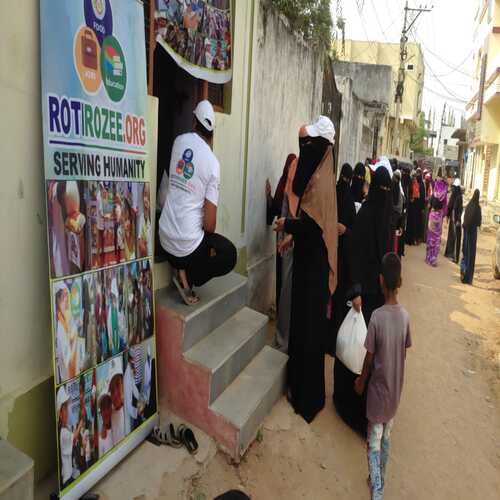 Essential Ration Bags Distribution 2022
Assalaamu Alaikum wrwb,Ramadan Kareem
Alhumdulillah! We have been carrying out many activities throughout the year with your generous support. Food package distribution at orphanages, hospitals, poor neighborhoods are a few events that took place to meet the basic needs of desperate families.
https://www.paypal.com/donate/?cmd=_s-xclick&hosted_button_id=FVH9B2DCGALAG&source=url
The Prophet (peace be upon him) would give charity throughout the year but increase his sadaqa during Ramadan. Ibn Abbas (may Allah be pleased with him) said, "The Prophet (peace be upon him) was the most generous of people, and he was most generous during Ramadan" (Hadith, Bukhari).
Last Ramadan we helped many families and freed them from worrying where their next meal will come from. This Ramadan also we have planned many events and already started distributing rice bags and essential food packages to the needy on a weekly basis. This year is also very challenging for many as some families have lost their daily bread earner due to coronavirus pandemic.
We distributed packages last Saturday to about 100+ families, next big event is on coming Saturday, 9th April. There are many desperate families in need of our help. This is the best time of giving, enrich your Ramadan by giving daily charity and help ease hardship for desperate families.
Please use the link below to donate generously for upcoming food packages, Iftar box distribution in poverty stricken areas. A small step has a tremendous reward. You can pay your Zakat, Fidya, Sadaqa or anything else in general. May Allah swt reward you and your families immensely for all your generous donations and grant barakah in your wealth, health and happiness Ameen.
Paypal:
https://bit.ly/3dOZtgm
Donate at Web site:
https://bit.ly/SupportNeedy
JazakAllah Khair
RotiRozee Team
Serving Humanity
Tax ID: 84-2112500